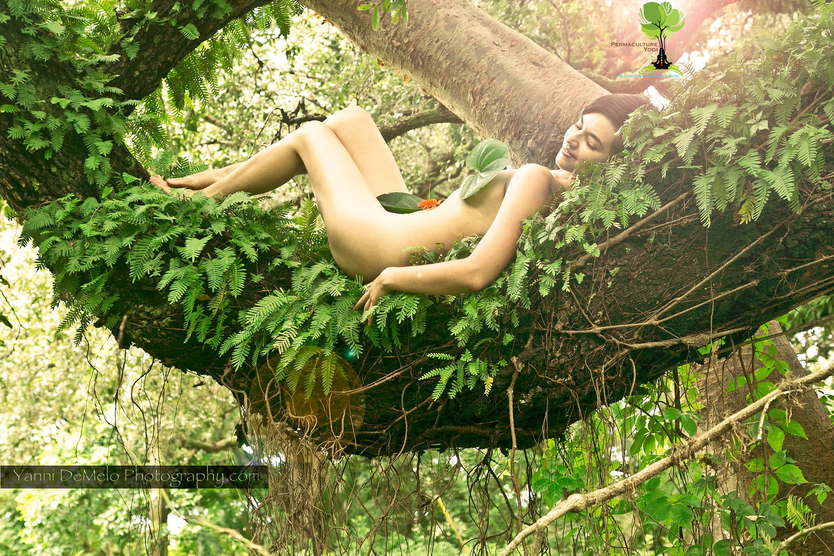 Ecology is the study of the connectedness among the creatures and landscapes of the Earth, a remarkable cosmic niche intricately connected to the whole of life.
Over the centuries there has been major destruction upon our planet, the biosphere and its ecosystems. Due to our current "business as usual" dependence on industrialization and globalization, we are losing up to 200 species of life forms per day and degrading the very resources on which our lives depend.
The feminine was revered psychologically and spiritually, and recognized as the giver and nurturer of life to our ancestral cultures in the early Neolithic, and their Paleolithic and Mesolithic hunter-gatherer predecessors (circa 195,000 years ago – 2000 BCE).
After the patriarchal takeover at the beginning of the Holocene, the customs of ownership and subordination of land, women and nature quickly followed. Between the 5th and 15th centuries this trend became even more drastic, as the dark ages.
Patriarchy is a social structure in which men believe to have a monopoly of power over and women who are expected to submit. It is also a stage in which nature is seen as a commodity to be exploited for the comfort and indulgence of man and egotistical cravings of the status quo.
In Western society women are treated as inferior to men, 'nature' is treated as inferior to 'culture', and humans are understood as being separate from, and often superior to, the natural environment.
" Women have long been associated with nature - metaphorically, as in 'mother Earth', for instance. Our language says it all: a 'virgin' forest is one awaiting exploitation, as yet untouched by man. Once we understand the historical connections between women and nature and their subsequent oppression, we cannot help but take a stand on the war against nature " 
– Judith Plant 
"The marginalization of women and destruction of biodiversity go hand in hand " 
– Shiva Vandana
Shiva Vandana makes it clear that redefining how societies look at productivity and activity of women and nature, who have both mistakenly been deemed passive, allows for them to be ill-used.
For example, she draws a picture of a stream in a forest. She goes on to explain that in our society, the stream is perceived as unproductive if it is simply there, fulfilling the needs for water of women's families and communities, until engineers come along and tinker with it, perhaps damming it and using it for hydropower.
The same is true of a forest unless it is a monoculture plantation of a commercial species. Our society fails to recognize the productivity of a natural forest, which protects groundwater, creates oxygen, allows villagers to harvest fruit, fuel, and craft materials, and creates a habitat for animals, which are also a valuable resource.
For many, if it is not for export or contribution to GDP, without a dollar value attached, it is not seen as a productive resource. This is the patriarchal model of society, which, by my studies, is causing the illness of the Earth and its inhabitants.
In our special retreats dedicated to women by our Eco Rainbow Goddesses line of workshops, we educate and empower women to take a stand through the divine feminine, the living Gaia Goddess Nature to reclaim our birthright of being earth healers and healers from the earth. It is time for women to take their righteous place as caretakers of that which is being destroyed by the increasing technocratic mechanization of nature.
Learn about Earth, Air, Fire, and Water as therapeutic elements you will learn how to connect with and heal nature, in return discover how to harvest natural medicines from the Earth and how to make magical potions so that nature can heal you.
The Earth's body and our body is intimately connected to the restoration of the health in the other.
Workshops include permaculture Earth-based spiritual traditions of white magic such as white Wicca and other modalities of holistic healing such as Reiki, Kundalini Yoga, Crystal Healing and Ecstatic Dance. All of these modalities are a reminder for women to live not from power over, but rather to thrive on power from within.
In this retreat, we invite you to connect to the Pacha Mama, to connect to the elements, to tell stories around campfires and to enjoy farm-fresh meals.
We will be staying at Merry Springs Health and Wellness Center, which is a sanctuary as well as an organic permaculture farm.
This is a camping retreat to connect with the elements. Bring your own tents and sleeping gear. We will gaze up at the stars in the evenings and tell stories of old. If you wish to stay indoors, we will have a communal sleeping room.
All meals are included starting Saturday. On Friday, the arrival date, we will have a shared potluck for goddesses to exchange recipes.
Friday
Arrivals, welcoming, camp set up                                  2:00 pm - 7:00 pm
Potluck (please bring a dish to share)                           7:00 pm - 8:00 pm
Saturday
Kindling for the Aquarian woman                                   6:00 am – 8:00 am
Breakfast                                                                        8:00 am – 9:00 am
Personal time                                                               9:00 am – 10:00 am
Initiation to the divine feminine                                     10:00am – 12:00pm
Sufi Twirl Dance                                                           12:00 pm – 1:00 pm
Lunch                                                                             1:00 pm – 2:00 pm
Quiet Journaling reflection                                             2:00 pm – 2:30 pm
Living by the moon phases                                            2:30 pm – 3:30 pm
Medicine from Mother Earth,                                         3:30 pm – 6:30 pm
Spells & Incantations
Dinner                                                                             6:30 pm – 7:30 pm
Group Body Work                                                           7:30 pm – 8:00 pm
Reiki Circle                                                                      8:00 pm – 9:00 pm
Camp Fire Meditation & Prayer Dance                          9:00 pm – 10:00 pm
Sunday
Kundalini Sadhana                                                           5:00 am – 6:30 am
Personal Time                                                                  6:30 am – 7:00 am
Breakfast                                                                          7:00 am – 8:00 am
Permaculture: The Wisdom of Earth                                8:00 am – 9:00 am
Fertility & Regeneration
Creating a sacred medicine garden                                  9:00 am – 1:00 pm
(Hands-on garden making)
Lunch                                                                                1:00 pm – 2:00 pm
Refresher break                                                                2:00 pm – 2:30 pm
Goodbye sharing circle with crystal healing                      2:30 pm – 3:30 pm
Packing                                                                             3:30 pm – 4:00 pm
Exit                                                                                         4:00 pm
We have a very well-rounded schedule and will provide a variety of activities for enlightening and grounding experiences.